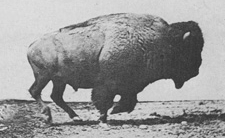 From Wakan Tanka,
The Great Spirit, there came a great unifying life force that flowed in and through all things - the flowers of the plains, blowing winds, rocks, trees, birds, animals - and was the same force that had been breathed into the first man. Thus all things were kindred, and were brought together by the same Great Mystery.
Kinship with all creatures of the earth, sky, and water was a real and active principle. In the animal and bird world there existed a brotherly feeling that kept the Lakota safe among them. And so close did some of the Lakotas come to their feathered and furred friends that in true brotherhood they spoke a common tongue.
The animals had rights - the right of a man's protection, the right to live, the right to multiply, the right to freedom, and the right to man's indebtedness - and in recognition of these rights the Lakota never enslaved an animal, and spared all life that was not needed for food and clothing.
This concept of life and its relations with humanizing, and gave to the Lakota an abiding love. It filled his being with joy and mystery of living; it gave him reverence for all life; it made a place for all things in the scheme of existence with equal importance to all.
The Lakota could not despise no creature, for all were of one blood, made by the same hand, and filled with the essence of the Great Mystery.
In spirit, the Lakota were humble and meek. "Blessed are the meek, for they shall inherit the earth" - this was true for the Lakota, and from the earth they inherited secrets long since forgotten. Their religion is sane, natural, and human.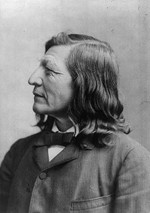 Chief Luther Standing Bear
We have reduced prices on all horses listed ....... although reduced
MAKE US AN OFFER !


Bethel Miniatures
Jeannie Smiley ~ Cythiana, Ky.
It is with great honor and respect to have the opportunity to list the current offerings
of such a wonderful breeding program on our website.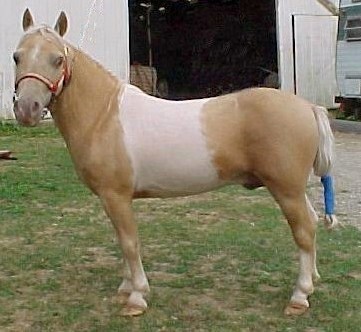 Owsley Fork M and Ms quietly crossed the Rainbow Bridge July 7th 2011
leaving behind a legacy of champagne sons and daughters.
Bethel Miniatures is offering at this time several of Ms sons for the consideration of a serious champagne dilute breeder these boys will carry on the legacy of their sire lineage and rare champagne color.
Bethel Miniatures one of the premiere breeders and promoters of the champagne dilute standing Owsley Fork M and Ms (pedigree click picture), well know to all as Ms ~ a rare and beautiful Gold Champagne Pinto with exceptional temperament and all round performance ability.
The Smiley's main concern was to promote the miniature horse as a family safe - driving/performance horse with color that turned heads but had ability to compete in the show ring, placing top notched bred horses with correct conformation refinement and exceptional action within their well thought out program, today the result of such concern is listed on this page, if your dream of owning champagne dilute with lineage and show ability do not miss out on one of Ms direct sons.
Horse are in pasture condition, healthy with no vices or lameness issues, truly diamonds in the rough, additional information on each horse will be updated when received please feel free to email or call contact information can be found on our contact link.
*
- Driving individuals
~ Discounts will be given ~
w/gelding contracts, Cash & Multiple Horse purchases.
Additional photos of all horses can be viewed in the photo gallery
click above link for details

Last Remaining Champagne Sons Ms offered
The Boys have been moved to our New Champagne Only Pages !
Boys Prices are reduced

Click Link below
Grosshill Boogermans Eclipse ~ 34"

(Lazy Ns Boogerman x Dell Teras With Love)
2001 black sabino son of Lazy Ns Boogerman
If your looking to produce color with very well known lineage DO NOT hesitate, blue and brown eye, condition this guy and man oh man you have a show horse!
$ 2500.00
Reduced/ $1500.00

RFM Zeros Posidon
(Grosshills Sub Zero x Karlsen Farms Minnie)
2007 ~ Sorrel Pinto

$ 1500.00

Unregistered Horses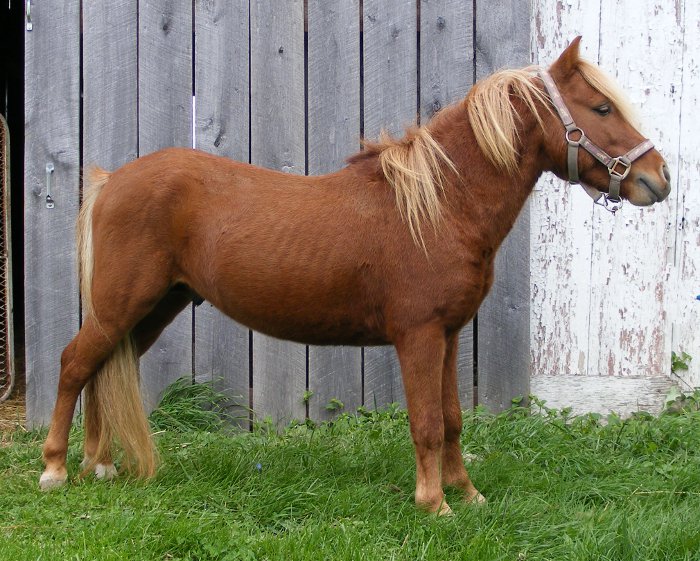 Red
Flaxen Sorrel unregistered
This guy will make a super nice gelding, nice movement very willing little guy, his sire is Rosemanor Trigger (above) out of a unregistered chestnut mare, Red is halter broke and stand well for trimming, ready for your project.
$500.00
Reduced/ $150.00
Bay Mare

(Fallen Ash Scouts Good Deed x Southridge Howz My Dolly)
2005 Bay Pinto
Are you ready for the next level in the ring? Deed has potential written all over him from the well sought out pinto color, correct conformation to his champion lineage....... how could he not its in the blood.
Both Sire and Dam World Grand Champions photo of sire and dam are within pedigree (click picture).
Look real close conditioned for the ring you will have a exceptional horse on your hands ~ halter and driving or what ever direction you choose ~ he is broke to drive (needs a refresher), he does have what it takes for the ring, are you ready for that?

Reduced $1500.00


Mares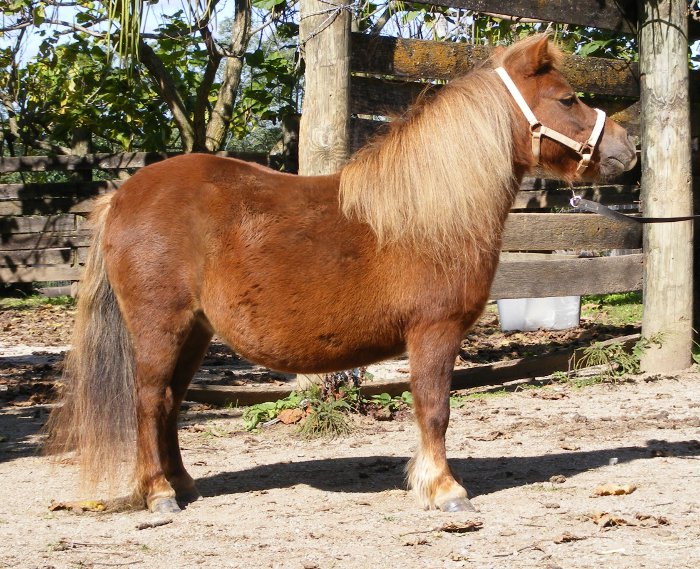 Jubilation (N/P) 33.75"
(Rosemanor Trigger x Goodins Veno)

If your seeking a pet this is the girl, sweet temper no health or lameness issues, seeking a excellent loving home for Jub she is retired from being a momma, sells w/o papers, she is not to be bred.
$500.00
Reduced $300.00

2002 ~ 36" Bay Based AMHR
(Bethel Chief Little Paint x Double AA Betty Lou)
This mare has the best of your foundation appaloosa lineage, sire side Komoko Chief Running Brave with her dams side: Fisher's Cisco Kid (HOF).
Having a very easy going attitude, in your pocket seeking attention when out checking fence and mares, proven broodmare two foals exceptional mother, she is broke to drive having not been driven in 4 or 5 years, driven by children, no vices or lameness issues, trims and stands for grooming wonderful, No waiting on getting a foal with this mare
$1500.00
Reduced $1000.00


Registered Tennessee Walkers

(click photo for pedigree)
Diamonds Rambling Rock aka Rambo
(Rocks Merry Maker x Diamonds Sunrise)

15H ~ 1996 Black Pinto ~ ASWHBA # 992648

If your seeking a professional easy going attitude with eagerness to please ...... this could be your horse......Rambo is located in Kentucky
Been there done that, trail rode, shown experience, excellent temper, easy to be around and can go all day , grand kids no longer ride he needs a partner to enjoy to nice a horse to be a pasture ornament........all offers considered
$ 2500.00/ Reduced $1500.00