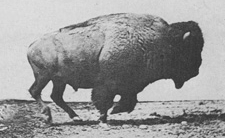 From Wakan Tanka,
The Great Spirit, there came a great unifying life force that flowed in and through all things - the flowers of the plains, blowing winds, rocks, trees, birds, animals - and was the same force that had been breathed into the first man. Thus all things were kindred, and were brought together by the same Great Mystery.
Kinship with all creatures of the earth, sky, and water was a real and active principle. In the animal and bird world there existed a brotherly feeling that kept the Lakota safe among them. And so close did some of the Lakotas come to their feathered and furred friends that in true brotherhood they spoke a common tongue.
The animals had rights - the right of a man's protection, the right to live, the right to multiply, the right to freedom, and the right to man's indebtedness - and in recognition of these rights the Lakota never enslaved an animal, and spared all life that was not needed for food and clothing.
This concept of life and its relations with humanizing, and gave to the Lakota an abiding love. It filled his being with joy and mystery of living; it gave him reverence for all life; it made a place for all things in the scheme of existence with equal importance to all.
The Lakota could not despise no creature, for all were of one blood, made by the same hand, and filled with the essence of the Great Mystery.
In spirit, the Lakota were humble and meek. "Blessed are the meek, for they shall inherit the earth" - this was true for the Lakota, and from the earth they inherited secrets long since forgotten. Their religion is sane, natural, and human.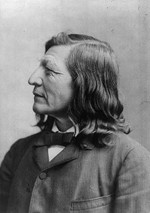 Chief Luther Standing Bear
~ International Buyers Welcome ~

All Horses are sold w/ current Coggins and Health Certificate.
Three Arrows Champagne Acres Current Offerings

We are offering 2 mares at this time please visit the mares pages for offerings.

TACA Midnight Warrior aka Warrior
Approx. mature height 37-38"
This is a very refined, balanced, showy gelding boosting two of the hottest bloodlines in the industry today, Arenosa & Georgetown Tom Cat .
Warrior will excel in the show ring in hand & driving or make a very nice pet.
Color tested Silver: n/Z, not tested for any white patterns.
Yearling Photo
Silver -N/Z
not test for any white pattern
Offering at $600.00 OBO

2009 ~ ASPC/AMHR ~ 36.50"
******** SOLD ********
Voodoo is a super nice bred mare small in stature
with Arab type, look at me attitude, floating trot and correct conformation. Hand or pasture breeds, easy to settle, has carried & produced 3 foals. We have owned Voodoo since she was a yearling.
The last 2 yrs. (2016 & 2017) she carried 7 months then aborted. Finding this issue is hormonal not selling as breeding sound due to hormone issue, in the process of treating her naturally with an herbal combination, choice was made not to cover her this year giving her a full year to rest along with time for the herbal mix to balance her back to normal.
She will make a very nice driving mare or halter once conditioned (she is a bit over weight at this time), is a very easy keeper, good to trim & vet work, loads & hauls wonderful, has show experience has not shown in 5 yrs.
She carries the lineage of Wilsons Decision and her dam Magic Moment of Brush Creek such a exceptionally bred mare lineage of Georgetowns Tom Cat (HOF), Ramble Ridge Rocket (1967,'69 and '70 Congress Champ. Stallion) pedigree click photo.

Bethel Sassy Champagne of Ms
Gold Splash Champagne Mare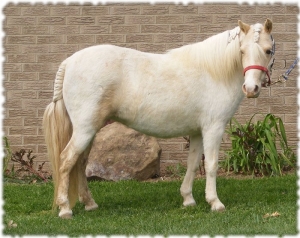 Due to retaining several home bred fillies.
offering at $1100.00 OBO
Sassy is a proven champagne mare with a splash of color. She has never been shown nor broke to drive just been a pet/broodmare. Sassy is a red based Ch with one blue eye, also a splash white carrier, could possible be tobiano as well have not tested.
She has produced one foal for us exceptional momma, foaled easily with no issues, exposed to our ASPC/AMHR stallion Woodlawn Acres Kings Mastermind, not confirmed.(see Stallion page) for the 2018 foaling season.
Sassy is a very sweet easy mare to be around, very easy keeper, meets you at the gate, easy to trim and vet, loves attention and gets along well with others large & small, she is at the top of the pecking order here.

Click photo for pedigree
Champagne: n/CH; Splash White- n/SW