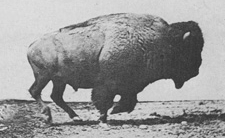 From Wakan Tanka,
The Great Spirit, there came a great unifying life force that flowed in and through all things - the flowers of the plains, blowing winds, rocks, trees, birds, animals - and was the same force that had been breathed into the first man. Thus all things were kindred, and were brought together by the same Great Mystery.
Kinship with all creatures of the earth, sky, and water was a real and active principle. In the animal and bird world there existed a brotherly feeling that kept the Lakota safe among them. And so close did some of the Lakotas come to their feathered and furred friends that in true brotherhood they spoke a common tongue.
The animals had rights - the right of a man's protection, the right to live, the right to multiply, the right to freedom, and the right to man's indebtedness - and in recognition of these rights the Lakota never enslaved an animal, and spared all life that was not needed for food and clothing.
This concept of life and its relations with humanizing, and gave to the Lakota an abiding love. It filled his being with joy and mystery of living; it gave him reverence for all life; it made a place for all things in the scheme of existence with equal importance to all.
The Lakota could not despise no creature, for all were of one blood, made by the same hand, and filled with the essence of the Great Mystery.
In spirit, the Lakota were humble and meek. "Blessed are the meek, for they shall inherit the earth" - this was true for the Lakota, and from the earth they inherited secrets long since forgotten. Their religion is sane, natural, and human.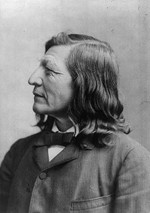 Chief Luther Standing Bear
~ International Buyers Welcome ~

All Horses are sold w/ current Coggins and Health Certificate.
Three Arrows Champagne Acres Current Offerings
All current year foals will have registration papers in hand upon pick-up, we never sell on application.

All mature horses offered registration papers are current and will be properly executed.
Current coggins and health papers are always provided.


Bethel Sassy Champagne Of Ms.





$1200.00





We are offering our 2007 (11 yr old) AMHR/ICHR 34.75" gold splash champagne mare at this time, one blue eye, lab tested she will be sold open.

Nothing wrong with her at all, in fact has produced 2 exceptional colts champagne & sorrel pinto colt, having many mares carrying the Seven C's lineage the decisions was made. Sassy is a head turning super mare easy to catch, trim, vet and no foaling issues. Her bite is good, never been foundered nor lame, no health issues, correct conformation.

She does tie out, as we stall and tie mares out in the yard with foals daily the first month before pasturing. Super around children, dogs etc. She does tend to become obese if left on pasture 24-7. Sassy is of the foundation Champagne lineage 3rd or 4th generation. I have covered her both years with our ASPC/AMHR stallions producing exceptional foals that I feel can compete in AMHR halter classes.

Champagne Lineage traces through her Sire Seven Cs Cotton Candy



Lab Tested:

Champagne: ch/CH

Splash White: sw1/SW1





TACA Mastermind's Joker Is Wild




2018 ~ AMHR~ 342822T/NSPPR pending




$800.00

Offers are welcome

Foaled: May 5th at 5:22 am




Joker is now gelded and will be ready for his new adventure in approx 2 weeks bite is good, will mature on the B side of AMHR. Paper are in hand as well as coggins, health cert will be proved and in hand for transport or pick up.

Joker will be halter broke, trimmed and vaccinated upon weaning.

I personally feel Joker would make a good stock horse prospect if you are seeking a horse for that class division you . He looks like a little QH strong hip nice slope of shoulder,He will only get better with age.

Will make an great 4-H, Youth or Amatuer gelding or a super nice carriage horse in the future.

Lab Tested:

Silver: n/n

TACA Legacy's Champagne & Lace

Classic Splash Champagne Filly

Oreo is a very personable filly very eager to meet and greet when in the stall or turned out. She will be will be broke to lead & tie, trimmed and vaccinated upon weaning. AMHR registration and coggins papers are in hand, health cert provide when transport or pick up dates are provided.
If you are seeking a rare dilute she will be your future color producer. Show her now, retire her to your broodmare band in the future.
She loves attention just an all round easy going little horse. Oreo is the next generation Ch for the future.
Will be ready for transport late Sept. - mid Oct. We will accepted payments until weaning must be paid in full before pick up. Photos of sire & dam are included in her photo album link below.
Lab Tested:
Leopard Complex lp/lp

Champagne: ch/CH

Splash White: n/SW1, SW2 n/n, SW3 n/n
Champagne Lineage traces through her Sire to Seven Cs Cotton Candy & Dam to Dell Teras Hippy

TACA Mastermind's Ace In The Hole
2018 AMHR ~ 342824T, NSPPR ~pending
Classic Champagne Colt
$1000.00
Offers are Welcome

Photo Album
Although he expressed the classic phenotype at foaling we were concerned he could be Amber further testing confirm he is indeed a classic, no splash white as his dam recessive red, he can produce red, although his white sock & cornet band could be Sabino or Tobie.
We had decided to retain him for our Jr stallion, but have realized this is not the time for us, so he is offered for your consideration.

Head hunters dream, pictures do this boy no justice he is not easy to photograph, bite is good, both testicles are present will mature on the B side of AMHR. This is a super nice colt if one is seeking to place a champagne dilute into your show line up or future breeding program. Discount on gelding contract we would be more then happy to geld him at the buyers expanse before leaving.
He is a blend of our foundation Champagne lineage and the Shetland lineage of Winks, McCarthy and Michigan. This is a very well bred colt with rare champagne color to boot, super personality will make a very nice halter prospect and future driving horse, easy to catch and work with very curious. Full of energy personable little guy. Ace is halter broke, stands tied for trimmed and vaccinated, Coggins & health paper provided.
Champagne Lineage traces through his dam Seven Cs Cotton Candy
Lab Tested:
Champagne: ch/C
SW: n/n
Agouti: a/a

Pedigree click photo